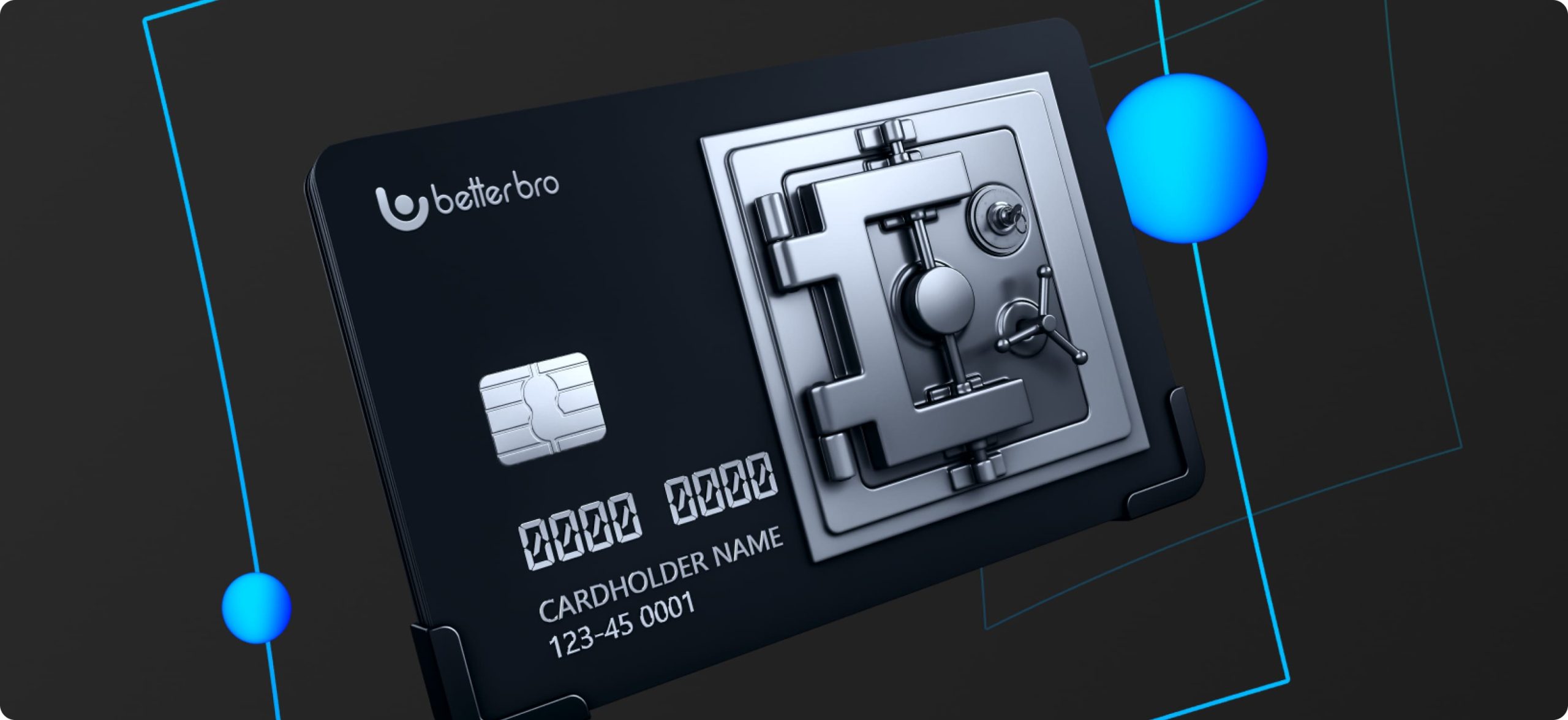 Client Card Tokenization | Makes Payments Faster and Safer
10.26.2022
3 min. reading
Card Tokenization: How It Works and What It Is
Tokenization is a process that replaces a card's number (consisting of 16 digits) with a unique token. In other words, it is an alternate number for both – the card, the token requestor and the device itself. Clients can use such tokens for various transactions, such as online payments, mobile dealings, or in-app trades.
Is Client Card Tokenizing an Obligatory Thing?
This process is not obligatory and it is up to the clients to allow card tokenization. If someone doesn't want to proceed with a token, they can make their payments as usual, by entering their personal info manually. However, when you choose to tokenize your card, you will avoid the need to store your personal info and will definitely enjoy a faster and safer payment experience.
Advantages of Using Tokenization at BetterBro
As soon as the clients decide to apply the tokenizing option to their BetterBro transactions, they get the following benefits at once:
Extra safety and privacy of the tokenized cards and data without any risks of getting to third parties;
One-click payments with no need to fill out any data next time;
Thanks to its state-of-the-art technology, this option represents a new generation of dealings making them much easier than ever before.
That is why payment card tokenization is definitely worth your attention!