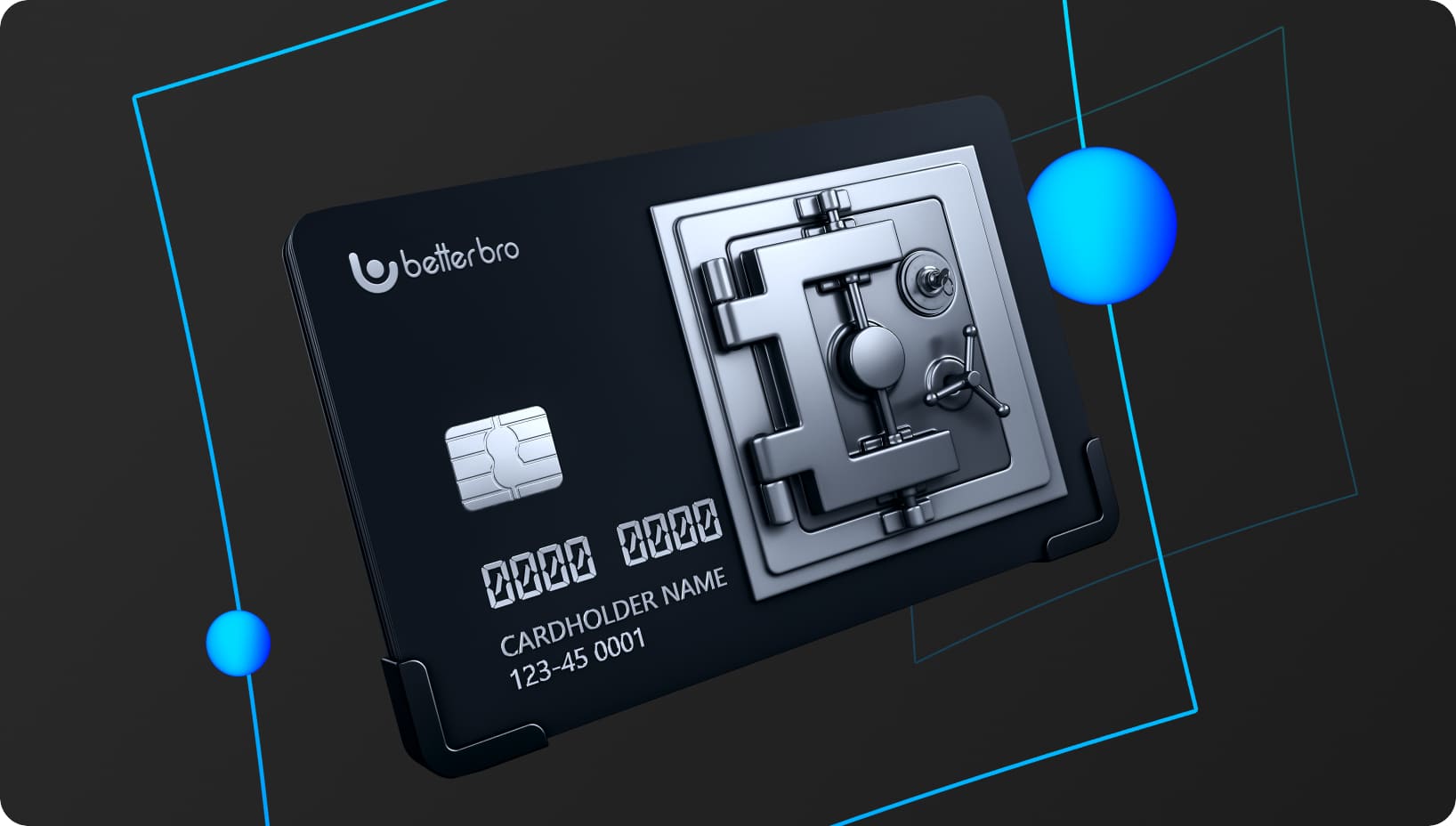 Payment Safety Is a Must | Best Anti-fraud Solutions for Your Transactions
10.24.2022
3 min. reading
Utmost Payment Security with BetterBro Anti-Fraud
The importance of fraud prevention in finance and payments, as well as in other areas of everyday life, can hardly be overestimated. That is why BetterBro uses both individual measures and complex approaches to ensure client safety and make your payment experience flawless. For this purpose, the most advanced technologies and anti-fraud systems are applied.
Fraud Prevention: 5 Steps to Secure Payments
To provide a solid protection against unwanted actions, a whole set of anti-fraud tools, including special software with smart scoring is used. It operates as follows:
Fraud monitoring system gathers data;
Next, it analyzes a user's history, behavior, and other details based on the risk score set;
Then, the fraud detection module blocks suspicious transactions;
After that, the system identifies if the operation is fraudulent or not;
Finally, it determines whether to allow this particular transaction.
Anti-fraud Advantages for Clients
The anti-fraud system at BetterBro offers customers a wide range of benefits, including:
Stable profitability
Increasing loyalty;
A positive effect on income, as a result.
Thus, by taking advantage of the anti-fraud capabilities available here, clients can enjoy secure and fast transactions for both personal and business purposes.